Good Reasons to Invest in Logo Embroidery Digitizing for Your Business
The act of transferring existing artwork, such as a company logo or team emblem, into a stitch file that an embroidery machine can sew on clothing is known as logo embroidery digitizing.You should first digitalize each design before making embroidery on it. The process of digitizing is intricate and combines art and science. For the embroidery machine to read your design, our artisans plot its points. We choose the sort of stitches to use, the density of the stitches, and the order that will make the design go smoothly. Your logo can have dimension simply by switching the direction of thread sewing. Do you think printed shirts are a bit boring as a choice for a work uniform? Why not take it a step further and have your company's logo embroidered on the clothing? It will give off a much more official appearance.
A positive initial impression
One cannot overstate the importance of initial impressions when running a business. Just consider it. If the staff inside a store appeared disorganized, wouldn't you be reluctant to enter? Also, logo embroidery digitization conveys professionalism to customers, showing them that you are serious about offering the kind of service that you promote.
Specific identity
Market competition is fierce. You are aware that other companies in the market offer the same goods or services you do, so how can you ensure your business stands out? On the work uniform, keep an embroidered emblem to serve as the headline for your brand. It is eye-catching, clean, and bold—exactly how branding should be.
Ongoing promotion
When you can advertise FOR FREE in the real world, why limit yourself to billboards on the side of the road, newspaper advertising, and social media posts? The client will undoubtedly notice your staff members' uniforms if they have an embroidered logo on them (and possible future clients as well). Most importantly, it's the kind of logo that won't disappear.
Improved teamwork
You can't help but assist someone on the task when you see them wearing the same work emblem as you, can you? Matched uniforms create this enchantment. It discreetly encourages employees to work in a united role and provide better service to the clients, especially because embroidered logos are difficult to miss.
Creative Liberty
Many businesses believe that embroidery is only possible on t-shirts and hats. On almost every fabric-based product, however, you may stitch your brand and emblem thanks to logo embroidery digitization. You can print your logo and company name on anything from towels to aprons, dress shirts to work jeans. It will help you stand out from the competition by accurately reflecting your firm's mission and passions.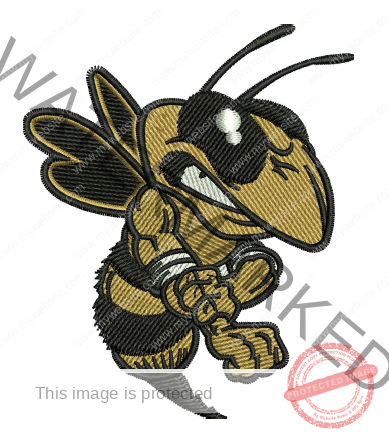 Resilience
Once more, working with a business that uses higher-quality materials and equipment will enable you to produce durable items for your hard-working employees and customers. Make sure your clothing is extremely visible and durable if you work in a place where there is a lot of activity, such as a hospital or a construction site.
Uniform work ethos
As a company, you would want to create a positive impression on your customers. What better way to accomplish this than with spic and span uniforms. Adding logo embroidery digitization will undoubtedly make your staff's professional outfit perfect!
More interaction with customers
It's acceptable to dress casually for work, but doing so can make clients less likely to connect with your personnel. Simply put, customers wouldn't be able to tell your employees apart from the rest of the staff, not because they would appear more scary or unprofessional.
A squandered opportunity to meet a client's needs is terrible for your reputation as well as your bottom line. A client will undoubtedly take notice of bespoke embroidery on a staff member's work uniform, which will also enable them to provide superior customer service. Keep in mind that satisfied customers are more loyal, which finally results in increased money.
Luxury digitizing offers complete logo embroidery digitization services in the USA. We are a very flexible service that may start from scratch on your perfect design.
Final Thought
We would always appreciate the professionalism, that logo embroidery digitization promotes on the shirt. Customers wearing customized t-shirts with logo embroidery digitization everywhere they go will increase brand visibility. Everyone agrees that wearing company apparel with the logo on it may have a lot of advantages. Nearly all companies brand their employees' attire with their logos.logo embroidery digitizing It works as a tool for brand awareness and marketing. It's like having a bunch of walking billboards when your company's name and brand are present on apparel. Have your company logos printed on shirts with Luxury Digitizing to set yourself apart from your competitors. Our main objective is customer pleasure.