Connect is commemorating 75 years of freedom of progressive India and the honored history of its people, culture, and achievements. The celebrations started at the beginning of this month and will continue for the whole of August 2022. To make this occasion unforgettable, Connect Broadband has launched some special offers for the people of Punjab. The series of offers are here to mark India's entry into the 75th year of Independence.
Connect broadband Punjab celebrations are based on the theme "AzadiKaAmritMahutsav". And customers can avail of the benefit of 75 Mbps speed for just Rs.599 & 125 Mbps super fast speed for just Rs 799 only. Customers will also get 75 off on the broadband bill in the first month on the eve of Independence Month.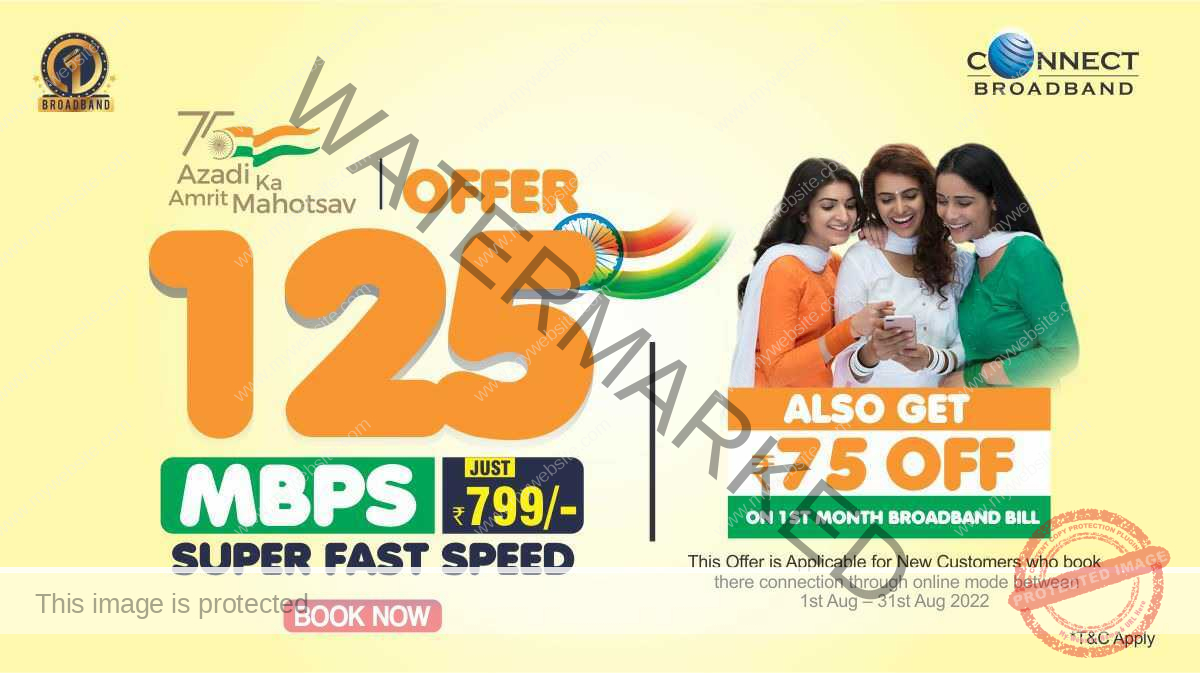 Keeping with that spirit, it gives a great joy to connect broadband that has decided to make this Independence Day special for all their guests with special offers.
We are aware of the fact that after the pandemic nowadays there is a surge in demand for data for entertainment & online gaming. Connect Broadband is providing quality service to its valuable customers.
Purchase Connect Broadband connection now. And get the freedom of using the top quality internet services with this Independence offers. Residents of Punjab have easy access to all these plans. With plenitude of offers available in the request, there's no place for any confusion, just click the given link and get started.